Our Internal and External Sales Partners (North America and Beyond)
PGSA has sales team partners (brokers, representation groups, others) who are available to help in the launch of start-up and emerging brands.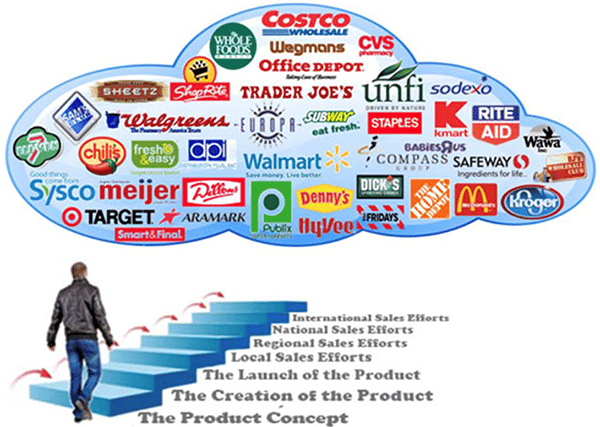 PGSA's co-founders, Conzumables, has over 35-years in the consumer products business working with the largest companies (Nestle, Coca Cola, Pepsi, Conagra) to becoming co-founders of well-known brands (ex:  Nature's Bakery) and advisors to others (ex:  Perfect Bar,  Super Coffee, Exo).
They are available to work with start-up and emerging brands to guide them with their launch needs.
Sales Teams Covering Most Retailers and Formats
Expertise in Sales Planning
Extensive Network of Product Launch Experts
Extensive History With Distributors and Wholesalers
Complete Solutions for Sales Coverage
Our Formats Include Food Service, Retail, Healthcare, Sports Nutrition, Bio-Sciences, E-Commerce, Specialty, Sports Retail and Other Formats
Expertise in In-Store Marketing (Fixtures, POS, Digital Signage, etc.)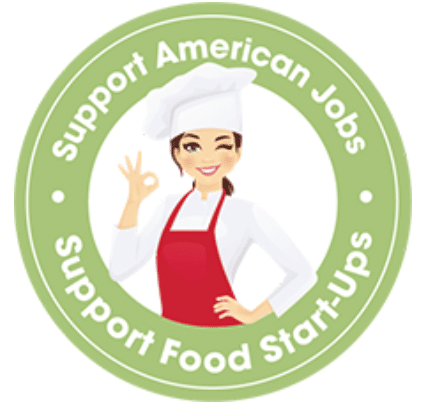 We have been supporting the food and beverage start-up community for the past 12-years with product development, advisement, funding and placement into retail. Our internal and external start-up community is very extensive and available for start-ups nationwide.
We personally are involved with a-number of start-ups at different phases all with the goal of successful launches into the North American marketplace.
Support Food Start-ups Seal:  We will be using our new seal to showcase the need for the support for food start-ups in different communities, applications and programs.  Our seal will be seen in our marketing efforts (TV, web, trade shows, products) and will be offered to partners who commit to the same goals.
Their other industry specialties include: Product Development, Ethnic Marketing, Business Modeling, Strategic Marketing, Business Plan Writing, Marketing Plan and Proposal Writing, Corporate and Product Branding, Marketing Research, Advertising and Media Planning, Sales Promotion and Special Event Development, Supplier Sourcing and Liaison, New Business Development, Direct Product Sales, Territory Development, Trade Show Marketing, Forecasting, Affiliate Marketing, Racks/POS/Fixtures, Web Development, TV production, Retail Store Development, Floor Plans, Social Media, Schematics, Category Management and more…