Category Management & Schematics
Where in the Store Do Your Products Belong:  The Co-Packing Network educates start-up and emerging brand clients about the best places (on the shelf) for your products.  We also talk about what category management is and how buyers use tools such as Nielsen reports, competition reviews and consumer studies in making their decisions.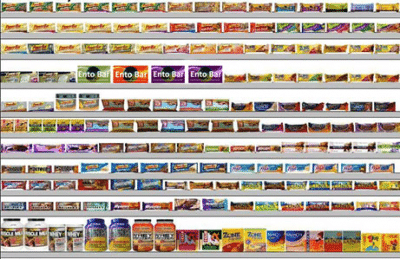 SECTION SCHEMATICS: It is very important to be aware of and participate with in-store schematics / plan-o-grams for grab-and-go categories.  Even with Grab-and-Go sections it is key most times to have a designated spot for each product authorized in a store or chain of stores.
Grab and Go Coolers:  Our partners can develop schematics to include key sub-category favorites such as prepared salads, sandwiches, produce snacks, fruit snacks, juices, desserts, kombucha, prepared foods and more.
Shelf Stable Grab and Go Sections: Same efforts as above but with a series of health snacks, beverages, bakery products, breakfast products, oatmeal cups, soup cups, salty snacks, shelf stable produce/fruit snacks and more.
Definition:  Category management is a retailing and purchasing concept in which the range of products purchased by a business organization or sold by a retailer is broken down into discrete groups of similar or related products