From Consumer Product Industry Trade Associations and Industry Veterans Comes The Co-Packing Network
The Co-Packing Network is a Contract Manufacturer Matchmaking Engine That Helps Start-up, Emerging and Established Consumer Product Companies Get Into Co-Packing Relationships (To Make Their Products For Market).
Roster Has Over 15,000 Co-Packers
Need Help Finding a Contract Manufacturer (or a Commercial Kitchen)?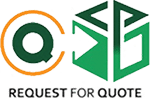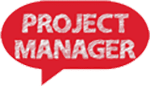 The Co-Packing Network is the next evolution for those Emerging and Established brands needing help to move their concepts/projects ahead. Using the successful RFQ (Request For Quote Tool) created by the Contract Packaging Association (www.ContractPackaging.org) which allows start-up, emerging and established brand groups submit a 'Request for Quote' for their needs for a Contract Manufacturer or possible a Pilot line. Even if the concept needs more testing, we can enlist Commercial Kitchens. It all starts with the RFQ.
The Co-Packing Network can help manage the request from beginning to end with successful results.  If needed project management can be integrated to manage the whole process.
Are you looking for a Co-Packer?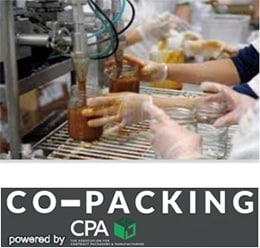 The Co-Packing Network: 
With its roster of 15,000 plus contract manufacturers (of all types), they can help start-up emerging and established brands of all-kinds.  They say, if it can be sold in a Wal-Mart (or Target and/or AAFES) they have co-packing partners who can make it.
The 
Co-Packing Network 
was created as the extension of the 
RFQ Tool 
(Request For Help) created by the 
Contract Packaging Association 
15-years ago.  Simply fill out a 
RFQ Tool 
request or email us to talk about your needs.

The
Contract Packaging Association
has its own extension program relating specifically to contract manufacturers / co-packers (
www.Co-Packing.org
). 
Co-Packing.org
will have its own specific programs that relate to client-based needs, facility equipment, ingredients, packaging, shelf-life testing, product certifications, trade associations, formulation partners,  and more.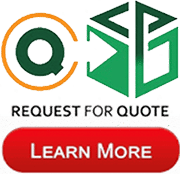 Celebrating 15-years and going
CPA's RFQ Tool
requests go straight to its membership and if needed, accesses the master roster of 15,000 co-packers for a clients needs.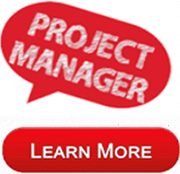 A-number of clients would rather have personalized help with their co-packer search and management needs. We offer our '
Project Manager
' service with can handle everything for you (searching, landing and managing the co-packer relationship)..

Need Help With Packaging?
The subject of packaging itself is one of the most expensive parts of he manufacturing process. The costs for film, film plates and first order of packaging is an investment to be careful with (make sure you are 100% correct on the information on the packaging). The Co-Packing Network makes packaging one of the cornerstones in its discussions with clients.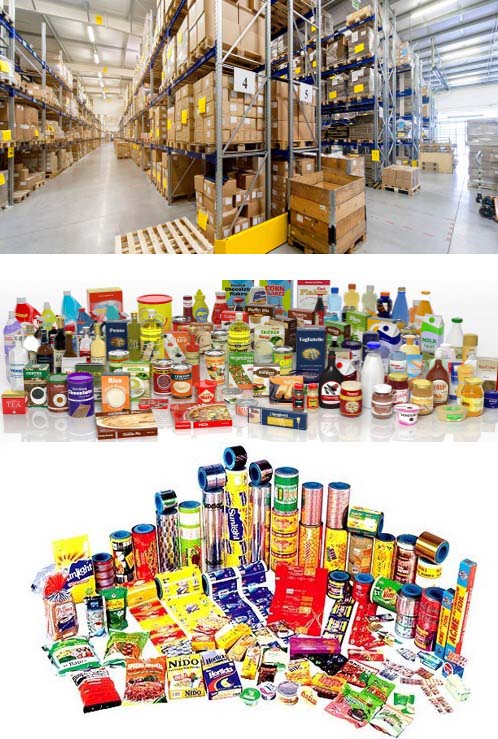 Our team's packaging advisors have over 30 years' experience in technical, design, production, thin-wall plastic packaging, extrusion, molding, labelling and Heat transfer decoration. Management, sales & marketing of packaging. Local and Overseas sourcing. Passionate about packaging technology & trends, Folding Carton, Litho-Laminate and Corrugated Packaging. Point-of-Sale, Shelf-Ready Packaging. Marketing & Promotional Printing; Large Format, Digital, Offset, Flexographic and Labels. Expertise also in developing Contract Packing and Product Co-Manufacturing arrangement. Extensive Domestic and International Pack and Print Resourcing. innovation, sustainable materials along with waste management (recycling education) production performance. Knowledgeable in start up operations, importing and shipping, warehousing & transport, Quality, FMCG and HACCP. When it comes to choosing the right packaging material for your product, you can't go wrong by paying close attention to the details. After all, packaging may just be one of the biggest factors in making your product a success.
The right packaging not only attracts consumers, it will keep your product safe in transportation and keep it fresh. This reinforces the quality of the brand and item when customers know they can count on a fresh item from when it hits the shelf to when it's in their hand.
Source: www.industrialpackaging.com
Packaging has grown in importance in recent years and innovative packaging is a valuable selling point in the market. Packaging ensures that offerings conform to market trends by communicating unique selling points and offering freshness and convenience. By being lightweight, packaging can reduce the carbon footprint of transportation. Consumers expect that packaging will be recyclable. International studies found that a majority of consumers think food and drink products are over-packaged and a number of them would consider boycotting a product if it didn't meet their environmental criteria.
A client maybe to use the ingredient suppliers of their selected co-packer or commercial kitchen to save time and money.  In most cases the client ends up finding sources for some of the ingredients (which maybe unusual or not used by their manufacturing partner).  There are a number of sources for ingredients in general, mostly being either direct manufacturers or from distributors.
From The Experts:  Will the brand take care of ingredient sourcing or let the contract manufacturer take care of it? Key points to consider before making the decision:  traceability, quality assurance, regulatory awareness, financial consideration, availability of specialty ingredients.
Notation:  Ingredient suppliers will usually give free samples to the manufacturing partner for a client's needs to use in test runs.
Ingredient sourcing is one of the most important things to consider when questioning a co-packer. If your raw ingredients are top quality and the co-packer will do the sourcing, you must ensure they will match the integrity profile of your brand. It may take a while to find balance between the quality and cost of your product. Coming up with, or refining, your recipe to meet scale may include a lot of back and forth, including some compromise on your part. However, if you choose a co-packer that already makes the type of product you produce, they should have a list of sources and vendors readily available for you to select the ingredients you prefer.
"The co-packer usually has better buying power, which can be beneficial to the developer of the product, both in price and consistency of ingredients," Denis notes. The exception: If you have a niche product and need a specific ingredient that the co-packer doesn't want to source or carry, "then it is worth sourcing it out yourself," he adds.
Before you start, run a test batch with the new ingredients so you can get feedback from customers and family, and then tweak the recipe if needed. Test for taste, shelf stability, and nutritional profile.
Source:  Specialty Food Association
The Co-Packing Network handles ingredient sourcing for most of its clients (either for direct manufacturing or going through a co-packer).  We are partners with a-number of regional and national ingredient suppliers.

With ingredient manufacturer and supply partners, we are creating the Ingredient Manager.  The Ingredient Manager (www.IngredientManager.com) will be a match-making service offering help to all those needing ingredients (manufacturers, food labs, commercial kitchens, brands, pilot plants, private label manufacturers and others in the industry.

Are you looking for a Commercial Kitchen?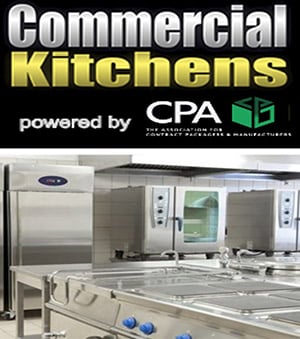 The Co-Packing Network: 
From the membership of our own
Contract packaging Association
extension program,
CommercialKitchens.org, 
there are numerous
Commercial Kitchens
(also Kitchen Incubators, Shared Kitchens, Food Innovation Centers, Commissaries, Culinary Kitchens, Food Labs and Food Incubators) to choose from.
Commercial Kitchens 
work with new food industry start-ups, small-scale producers, farmers market vendors, chefs, cooking classes, home-based bakers, caterers, food truck vendors, beginning farmers, photographers, or anyone needing a certified commercial kitchen.
Commercial Kitchens 
usually come with kitchen equipment, packaging equipment, ovens, gas or electric stoves, prep tables, convection ovens, walk-in refrigerators and/or freezers, prep sinks, a wash-room, loading docks for trucks, shipping prep areas, storage areas, fryers, flat-top grills, 20-quart mixers, dough sheeters and more.
www.CommercialKitchens.org

Are you looking for a Pilot Plant?
Definition:  The food Pilot Plant is a scaled-down factory built to simulate food and beverage manufacturing practice. It allows manufacturing businesses to experiment and produce trial product under industrial conditions (up to 264-gallon batches).
The Pilot Plant bridges the gap between product formulation and full commercial manufacturing. It is designed to suit a variety of needs and includes a range of portable manufacturing equipment.
Pilot Plants by The Contract Packaging Association:  The Contract Packaging Association has created PilotPlants.org to group together Pilot Plants nationwide to be available for clients of all sizes (Start-up to Emerging to Established).
www.PilotPlants.org



Are You Looking For a Private Label Manufacturer?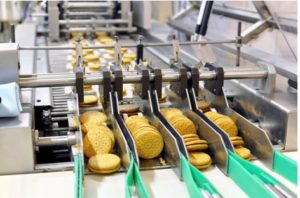 The Packaged Goods Services Association (www.PGSA.us) and the Co-Packing Network have come together to create a sub-group specific to the topic of private labeling (www.PrivateLabeling.org).
We have an extensive database of private label manufacturers nationwide (in all consumer product categories) available for your needs.  A-number of contract manufacturers also work with private label customers.
Private Label Sales Brokers:  The Co-Packing Network can guide you also to a-number of private label sales brokers ideal to introduce your capabilities to a-number of customers nationwide.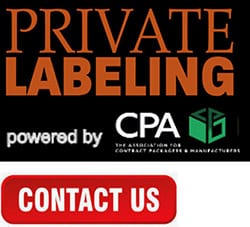 PrivateLabeling.org:  The Packaged Goods Services Association has an extension program involving private label manufacturers and their manufacturing facilities.  With strategic partners such as PMMI (Pack Expo) and others, we help food groups with subjects such as sourcing new manufacturing equipment, packaging, ingredients, sales team programming and more.
* PGSA will also be creating programs for private label manufacturers looking for new customers and for food service and retail customers looking for new private label manufacturer partners.
www.PrivateLabeling.org
Are you looking for to open-up your own production facility?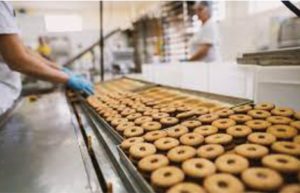 The Co-Packing Network and its partners are available to help create and build out a facility for a client group.  It can simply be our helping source manufacturing equipment to mapping out the complete facility with everything that is needed.
There is a high percentage of successful food start-ups that chose to have their own facility (versus going through a contract manufacturer).   Taking over an existing facility (with updates) or building a facility means different pros and cons to the brand group.
a.)  Existing Facility:  You may want to explore looking for an existing manufacturing facility to save costs.  Re-vamping an existing building can be an ideal option.
b.)  Building a Facility:  If there is enough funding the efforts of building a facility would be ideal.  The location is very important.  Most states have financial benefits (grants, loans) relating to your choice of a location.   States such as Nevada, Utah and North Carolina are very generous in their programs.  Another important factor is relating to the distribution of the product.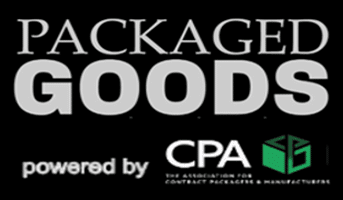 PackagedGoods.org:  The Packaged Goods Services Association has an extension program involving brand groups with their own manufacturing facilities.  With strategic partners such as PMMI (Pack Expo) and others, we help food groups with subjects such as sourcing new manufacturing equipment, packaging, ingredients, sales team programming and more.
www.PackagedGoods.org

What is PGSA (Co-Founders of Co-Packing Network):
PGSA (The Packaged Services Association – www.PGSA.us) is an idea founded on how to better serve the needs of those creating products.  PGSA was designed for any of those who are new in the business, emerging brand groups or those who have been well established in the business.

The Contract Packaging Association has over 15-years of serving start-up, emerging and established brands with its RFQ Tool.
PGSA is utilizing the successful RFQ (Request For Quote) Tool as its inspiration becoming co-founders of the Co-Packing Network Engine.
The Co-Packing Network extends its services (for start-up, emerging and established brands) to include help with the innovation of brand, its creation and eventually, its launch into the marketplace.

Our RFQ Tool (State by State)
We educate clients about each state's roster of contract manufacturers, their State Department of Agriculture program and those food service and retailer customers that are ideal for their launch.
The Co-Packing Network also has its own series of state-based sites that promote products that are made within that state.
Example:  California (www.CalifMade.com)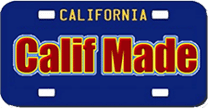 California is the number one state in the USA for crops and manufactured foods.
Using Our Media For Start-up and Emerging Brands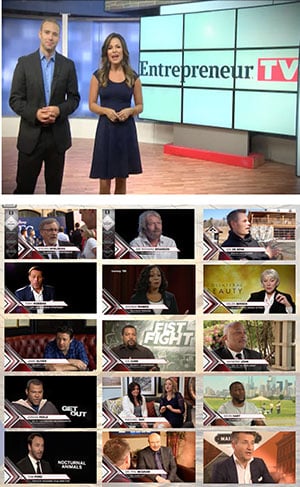 The Out-of-Home Networks has been in television production since the 1980's and has been involved with a-number of TV shows (including ones they produced) since then.
We created Entrepreneur Magazine TV (with the magazine) a couple years ago to help showcase start-up and emerging brands, food service industry entrepreneurs, celebrity entrepreneurs, sports star entrepreneurs and have experts give advice about different aspects of creating a product and being entrepreneurs.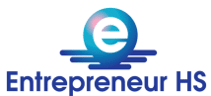 Coming soon we are building out Entrepreneur High School for schools nationwide.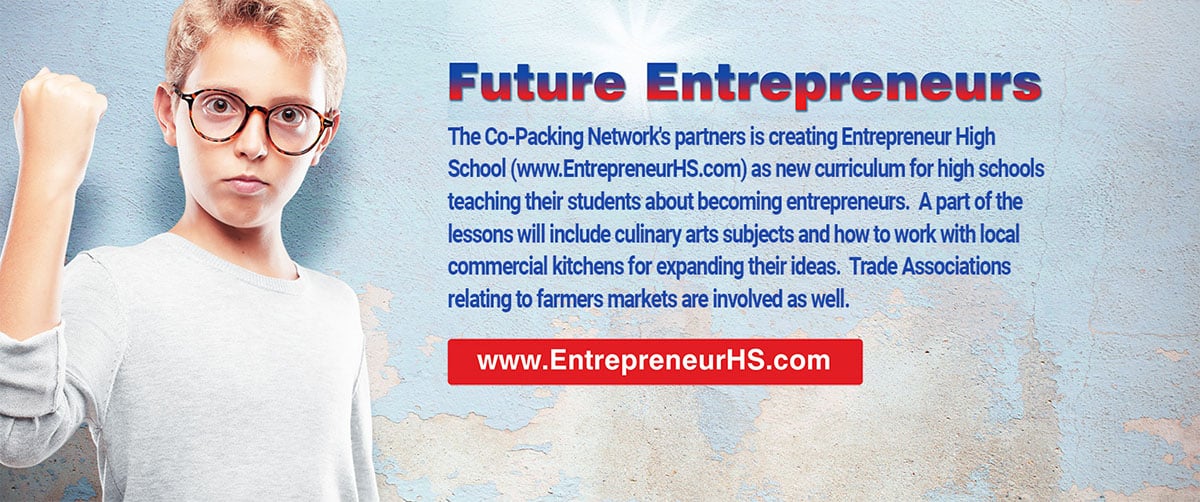 Launching a Product into the Marketplace?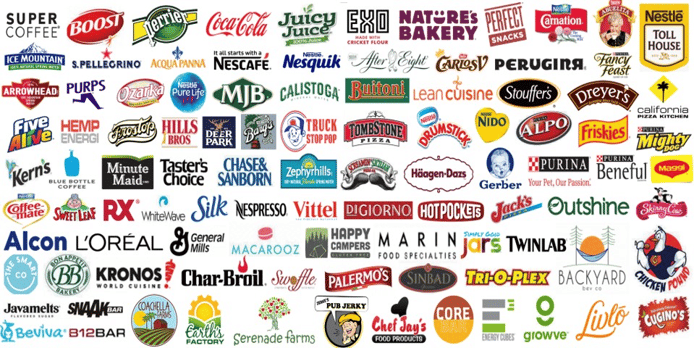 Brands they have been involved with…
The Co-Packing Network's sales team partners have a-number of programs that help start-up and emerging brands launch products into market.  They have over 30-years history working with some of the largest companies in the world as well have a long list of successful start-up manufacturing needs and launches with brands such as Nature's Bakery, Perfect Snacks and Super Coffee.
They have been involved with over 40 brands seen on Shark Tank.
They have their own distribution platforms.
They have their own brands in many stores today.


Founded by the Contract Packaging Association and its partners, the Packaged Goods Services Association was created as an expansion of the CPA's RFQ Tool.  The RFQ Tool helps start-up and emerging brands with their co-packing needs.   The RFQ Tool is being expanded to include efforts with commercial kitchens, private label companies, CPG companies with their own facilities and related partners.
www.PGSA.us

Founded by the Contract Packaging Association and its partners, the Contract Manufacturing Alliance recruits and works with other consumer product industry trade associations (and related groups).  Our combined efforts help start-up and emerging consumer product companies with its internal  incubation  and mentoring programs.  Together, we help start-up, emerging and established brand groups with their manufacturing needs.
www.ContractMFG.org

Founded by the Contract Packaging Association and its partners (through the Contract Manufacturing Alliance and PGSA efforts), the Co-Packing Network created the Co-Packing Network as its internal incubation and mentoring programs.  Together (with our co-founding trade association partners), we help start-up and emerging brand groups with their manufacturing needs (commercial kitchens, co-packers, companies with their own facilities).
www.Co-Packing.net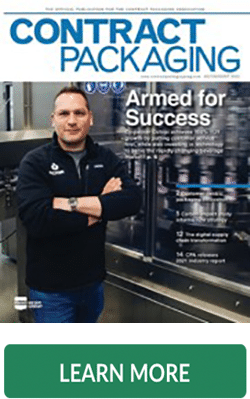 Contract Packaging (CP) is the official magazine for the Contract Packaging Association, published three times each year by PMMI Media Group (owners of Packaging World magazine). Dedicated exclusively to contract packaging issues and news, each issue is overseen by Editor-in-Chief, Anne Marie Mohan.
20,000 qualified packaging professionals receive each edition of CP. These professionals are individuals who have indicated that they have purchase involvement in contract packaging and related services and products. Magazine recipients are also contract packagers, who are CPA members.
Contract Packaging has the privilege and the advantage of being the official publication for the Contract Packaging Association, positioning CP journalists for optimum access to and trust of key influencers who are driving the leading edge of the industry.
www.ContractPackaging.org